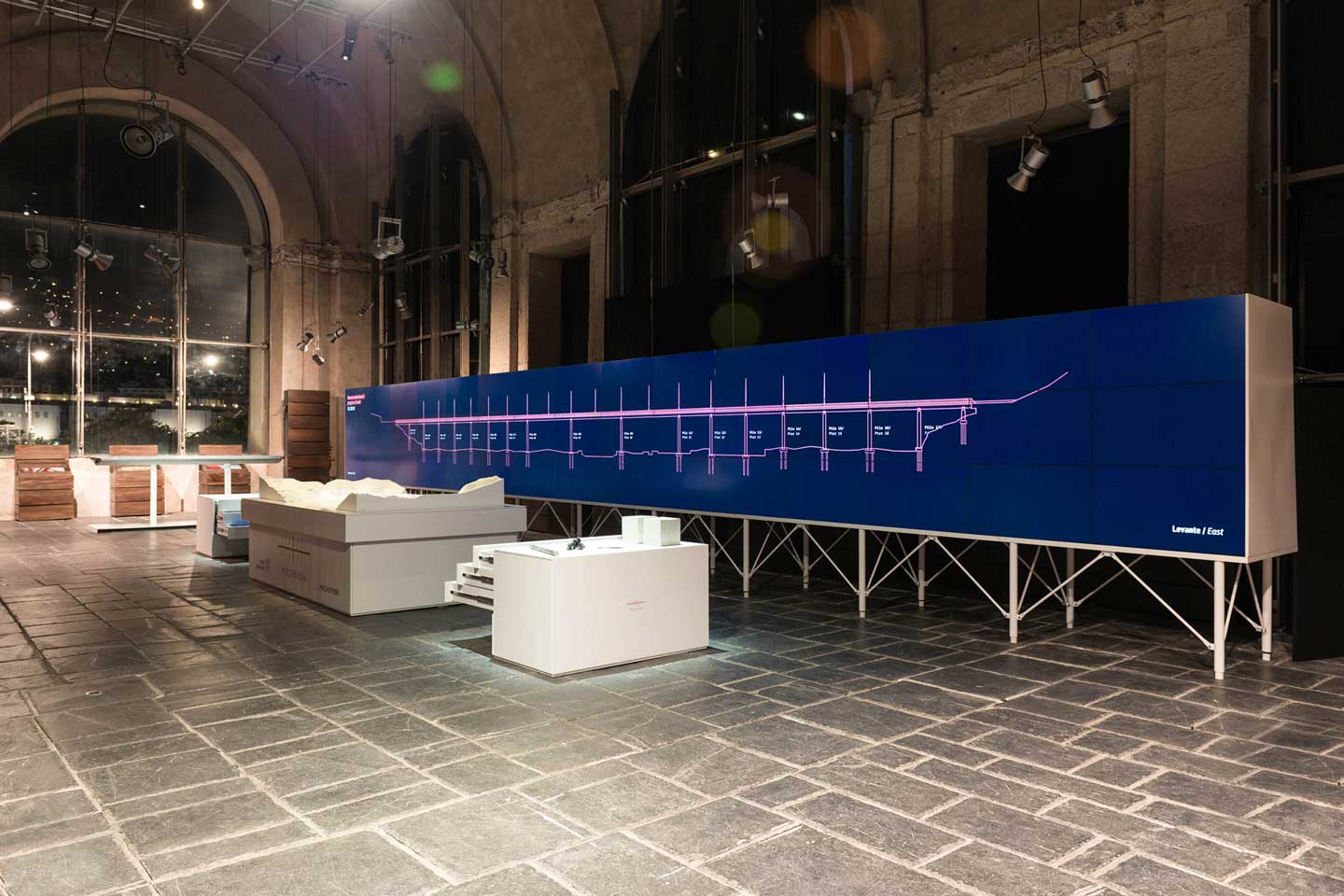 A Window on the Works
An interactive exhibition explores the new Genoa bridge construction
On 14 August 2018, the collapse of the Morandi bridge in Genoa broke the city in two. The news immediately spread across the world, Italian architect Renzo Piano donated a project and the Italian government was committed to rebuilding a new bridge in record time.
PerGenoa, the joint venture established by Fincantieri and Salini Impregilo committed to design and build the Polcevera viaduct on Italy's A10 motorway, needed the concept and the set up of a place able to inform anyone on the progress of the work as well as a space for collaboration between the citizens and the administration.
The result is "Spazio Ponte": a meeting and an information point created in the old heart of Genoa, at Porta Siberia, Porto Antico, opened in September 2019.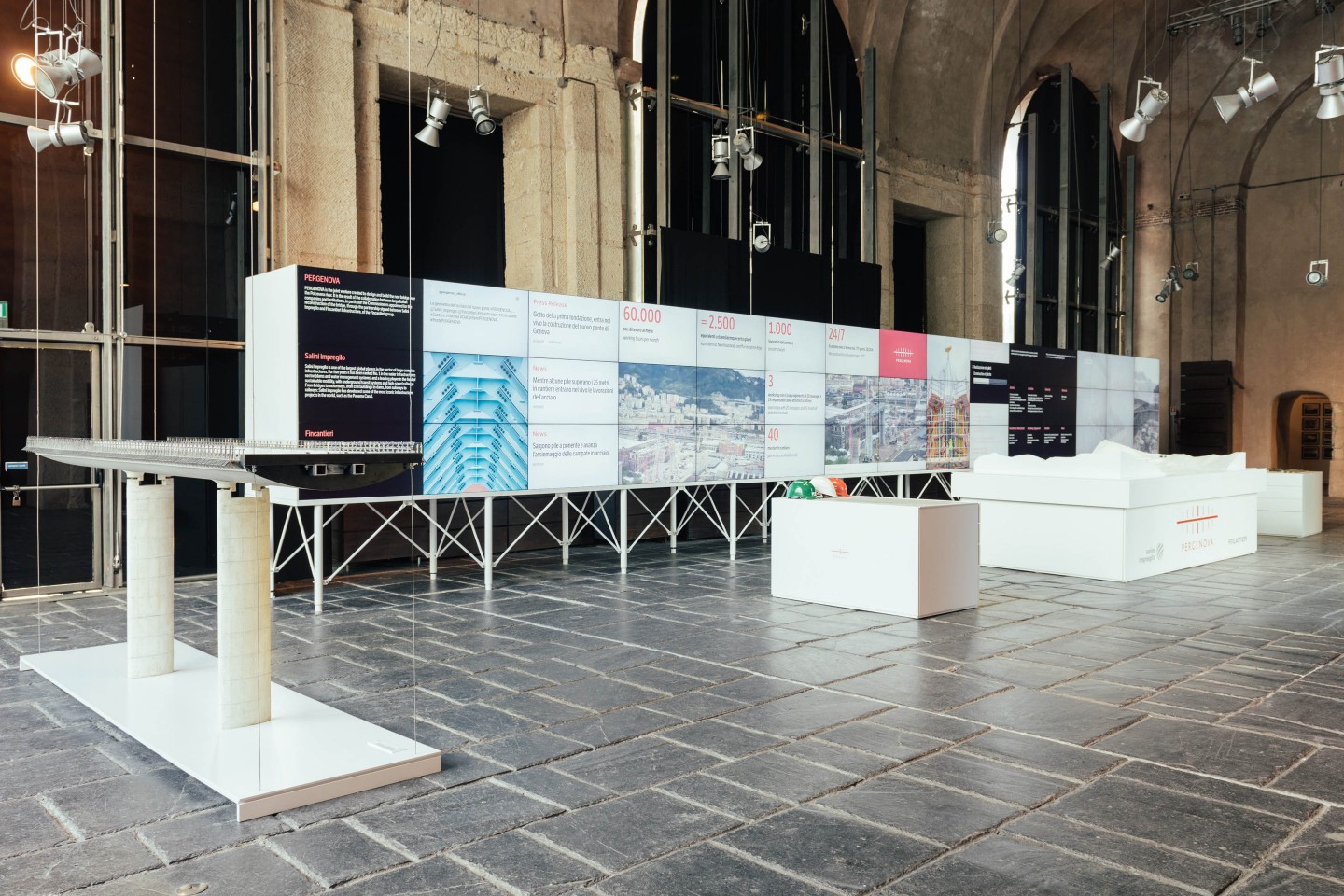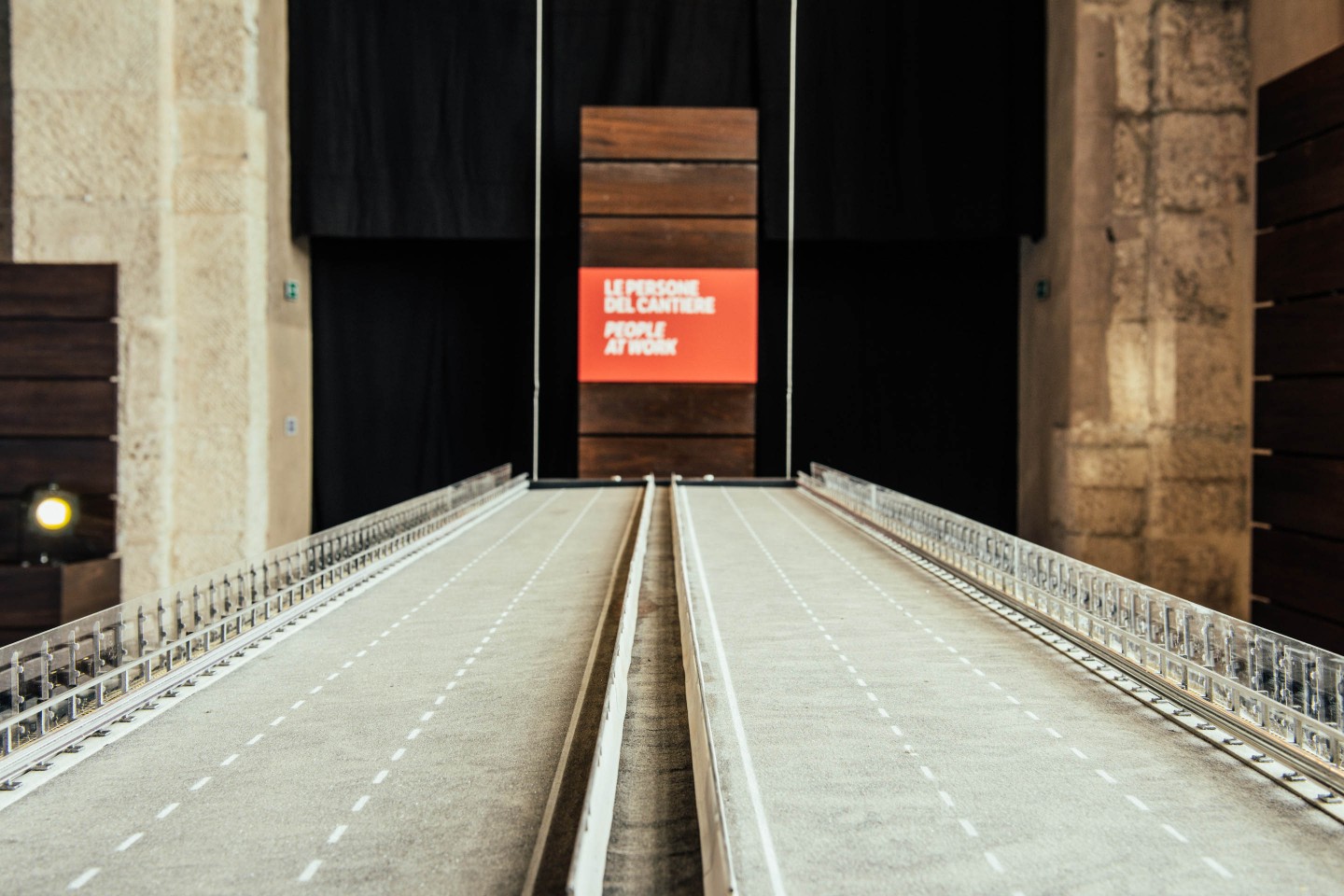 At Spazio Ponte anyone can learn the technical characteristics of the work, admire the three-dimensional model tested in the wind tunnel, compete with the digital reconstructions of the infrastructure, training in workshops, dive into the construction site, discover how to build a bridge.
A large room informs the visitors on the evolution of the bridge construction, with two models on different scales (1: 500 and 1:80) and two architect's drawers that contain additional drawings and specifications on the project.
The core of the exhibition is in the digital installation, a large 15×1.5m screen, which shows in real-time the working data relating to the construction site (number of people at work, total hours of work used, completed elements), and the necessary steps to build a bridge through infographics corresponding to live-cam shots from the construction site.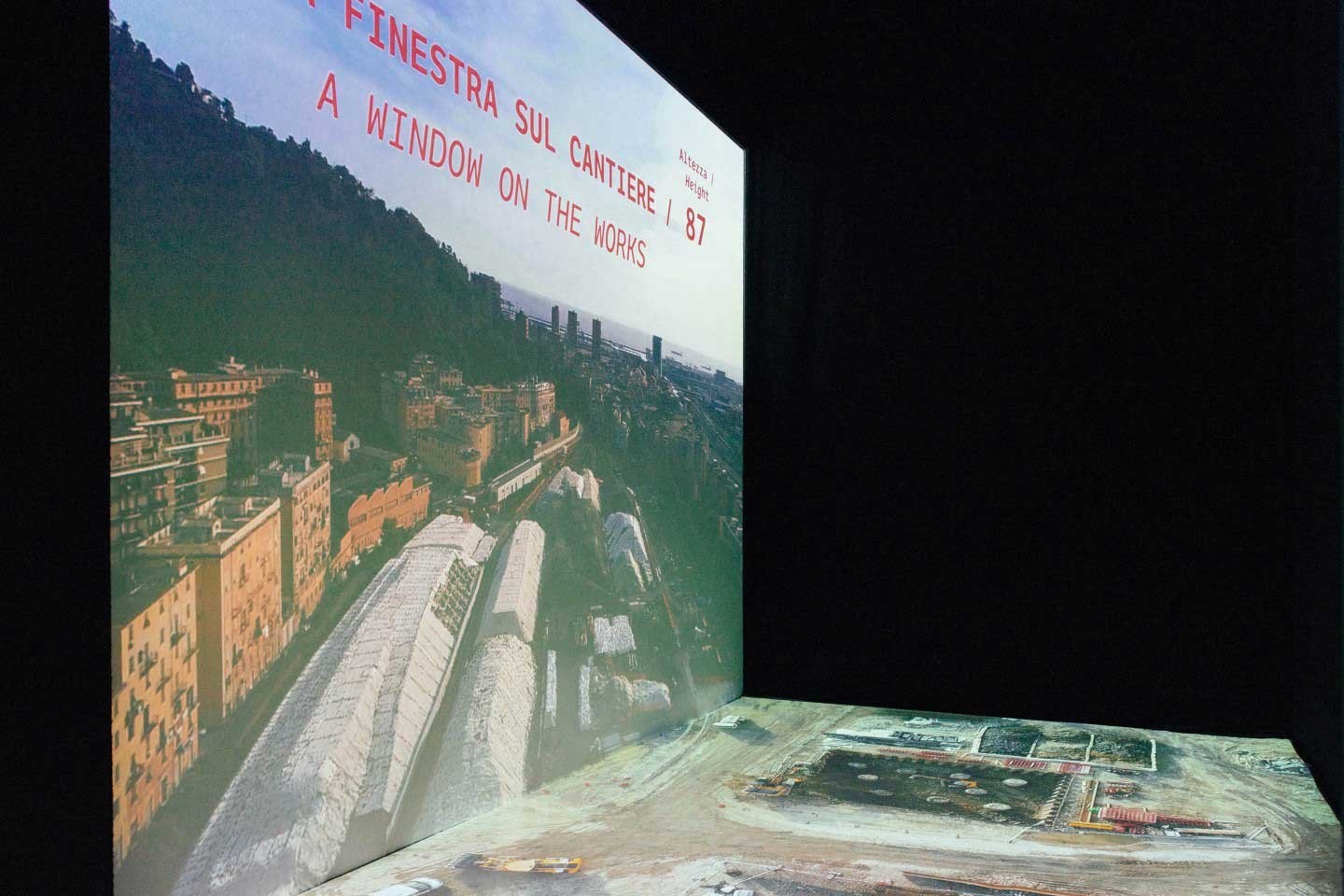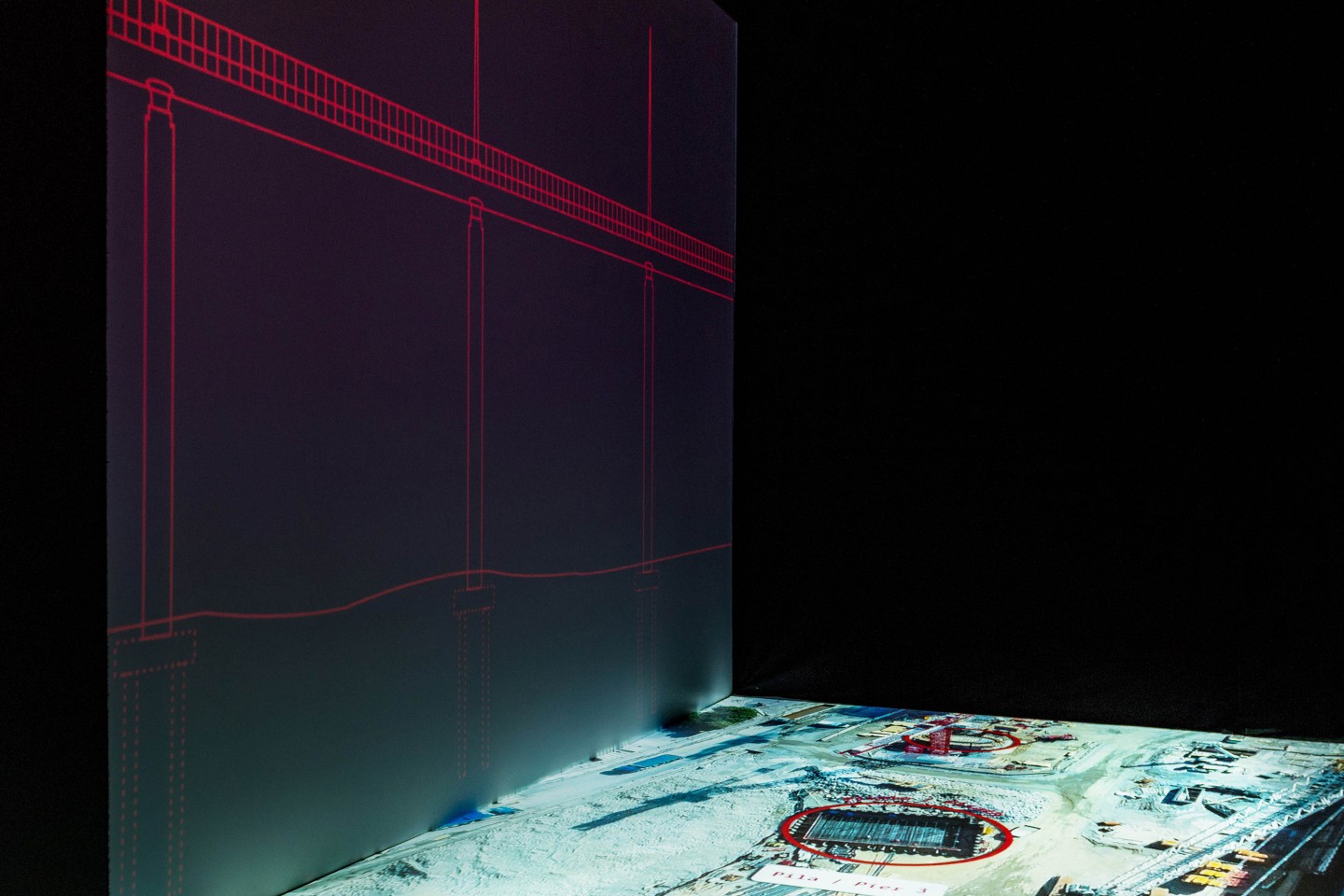 The exhibition, in addition to hosting meeting spaces for small lectures and school classes, continues in an immersive room that puts the visitor inside the construction site, where a floor-to-wall projection, updated monthly, shows the work in progress through drone shots and animated infographics.
The exhibition is completed by an educational simulator room where citizens learn how the bridge is built and try to manage the construction site building their version.
In collaboration with
dashboard development - Holocron
sound design - Dario Moroldo
set up - Allestimenti Benfenati
tech development - Eletech
interactive simulator - Forge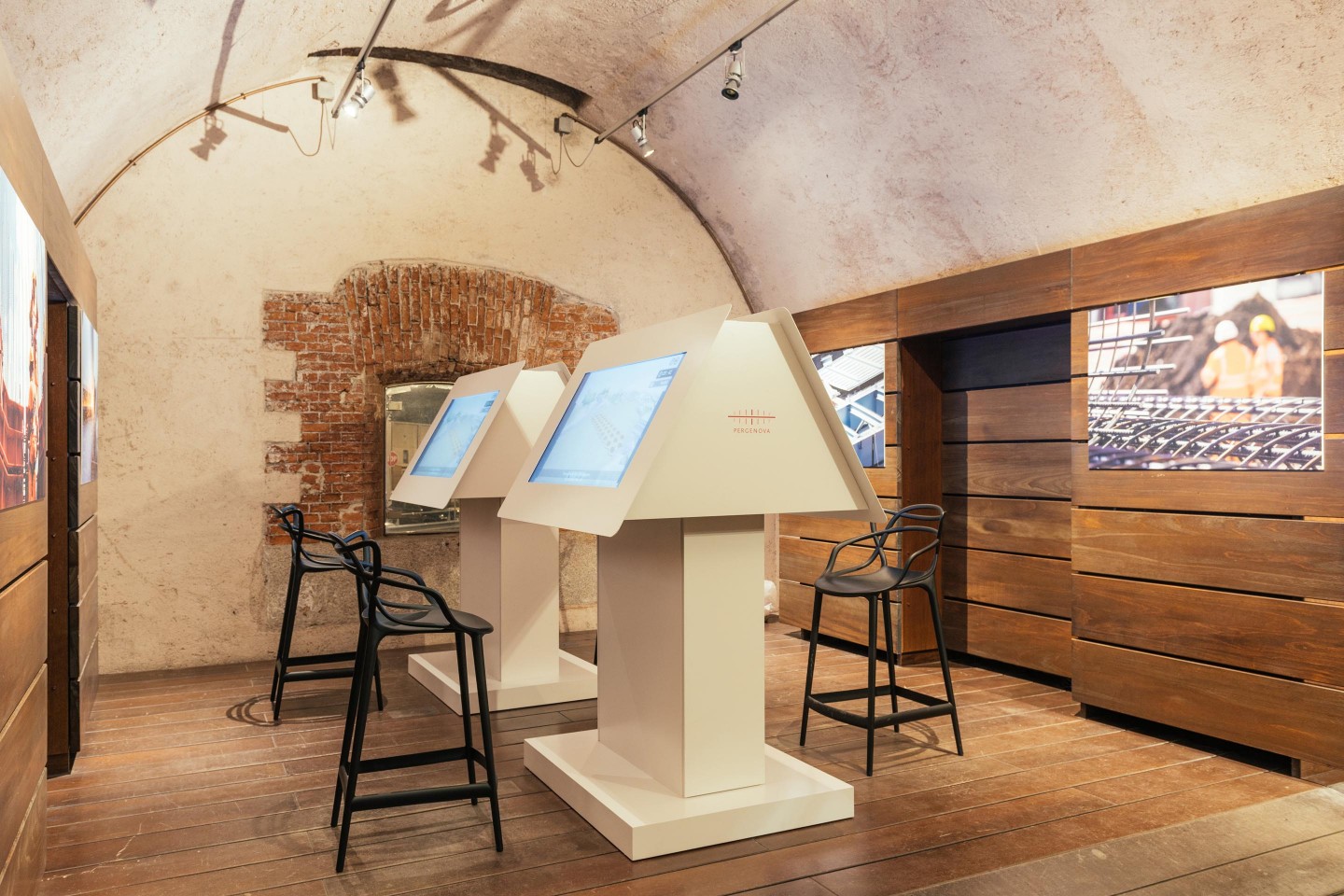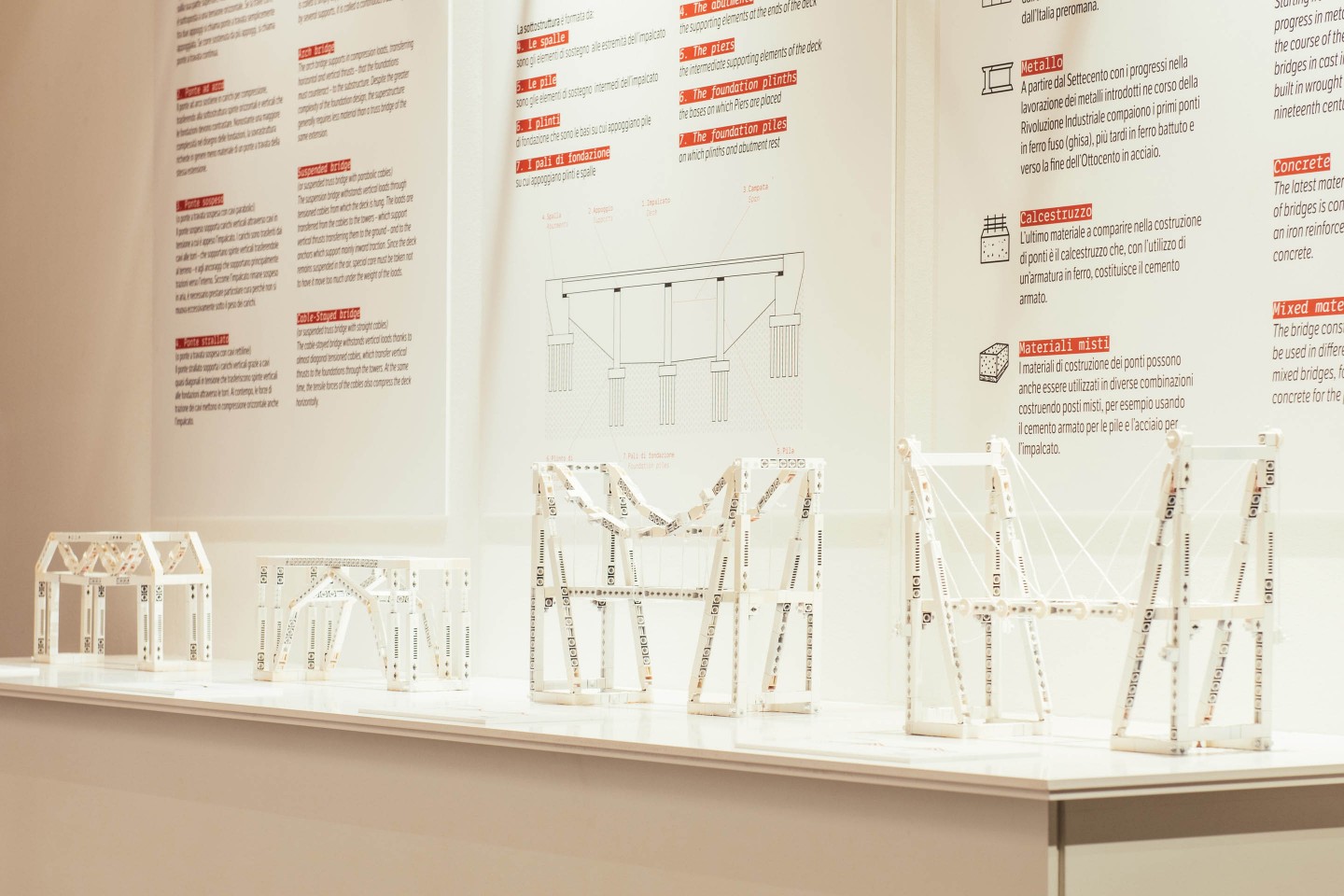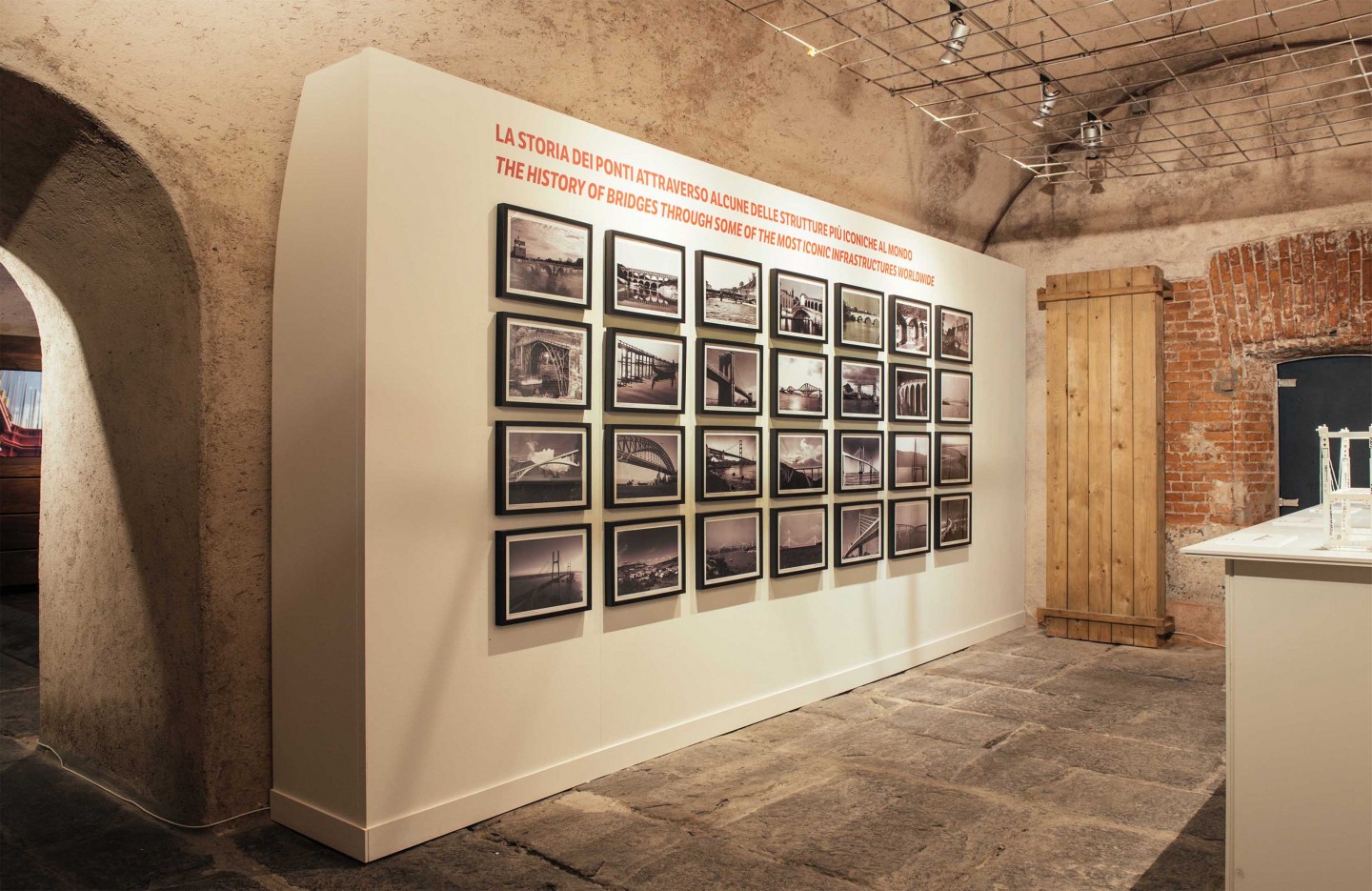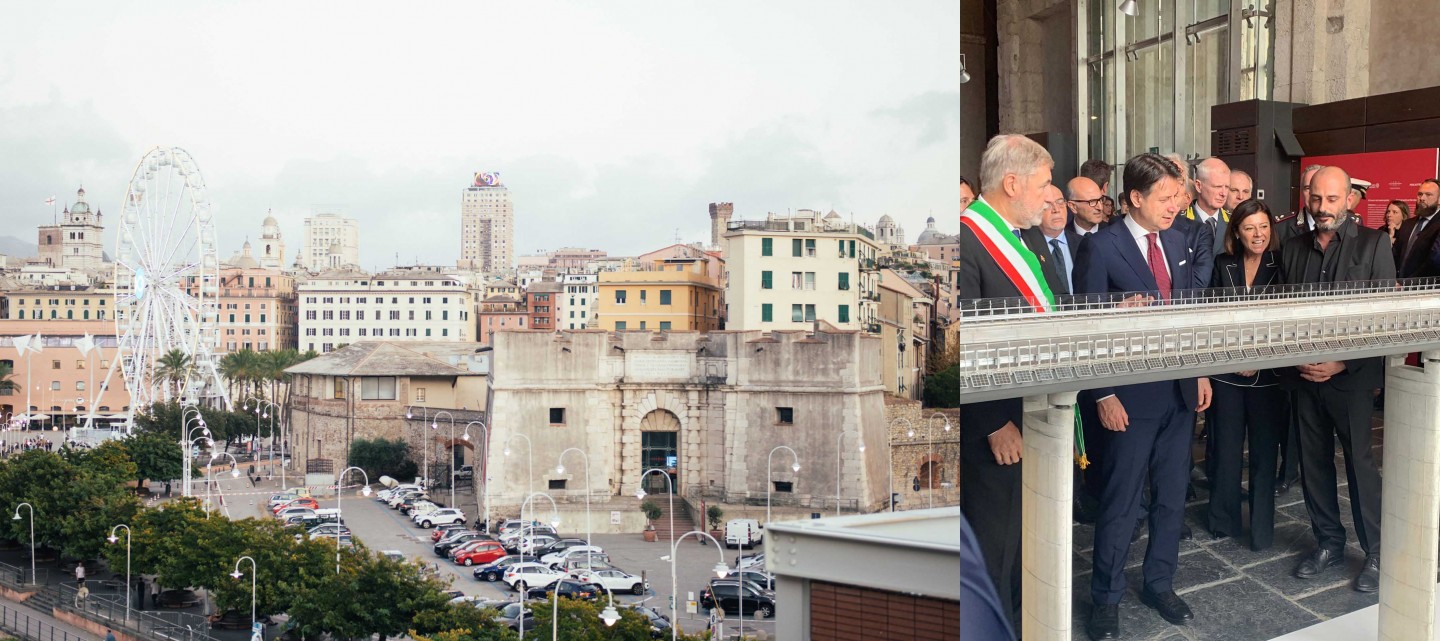 Collections
An overview of our wide fields of action
Case Studies
selected projects