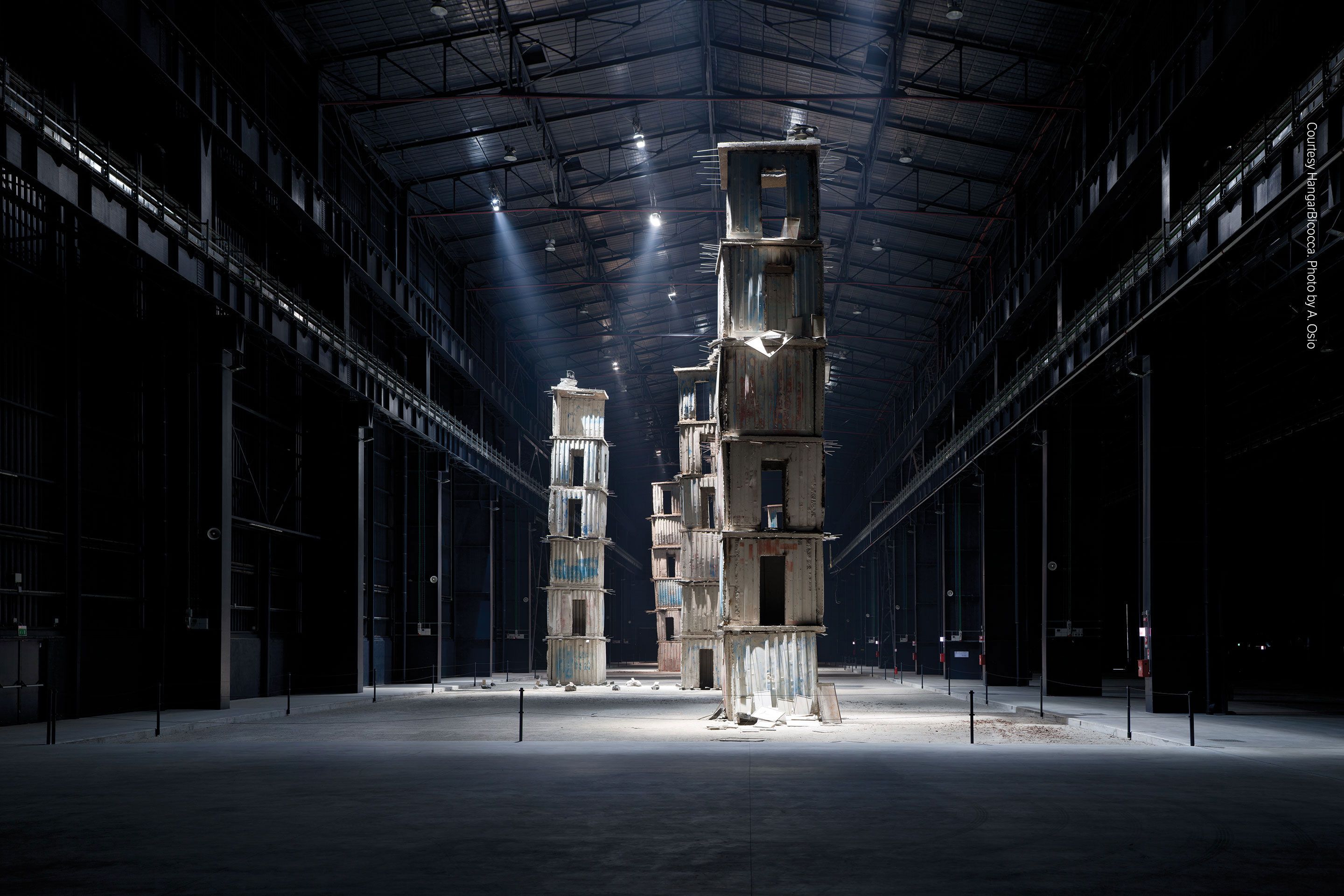 Pirelli Hangar Bicocca
Our project for a contemporary art venue in Milan
Pirelli Hangar Bicocca is an exhibition space with a strong identity which often reflects on the artwork exhibited. It holds two permanent installations: Kiefer and Melotti. All other exhibitions are temporary and site-specific. The Hangar is a space devoted to production, exhibition and promotion of contemporary art.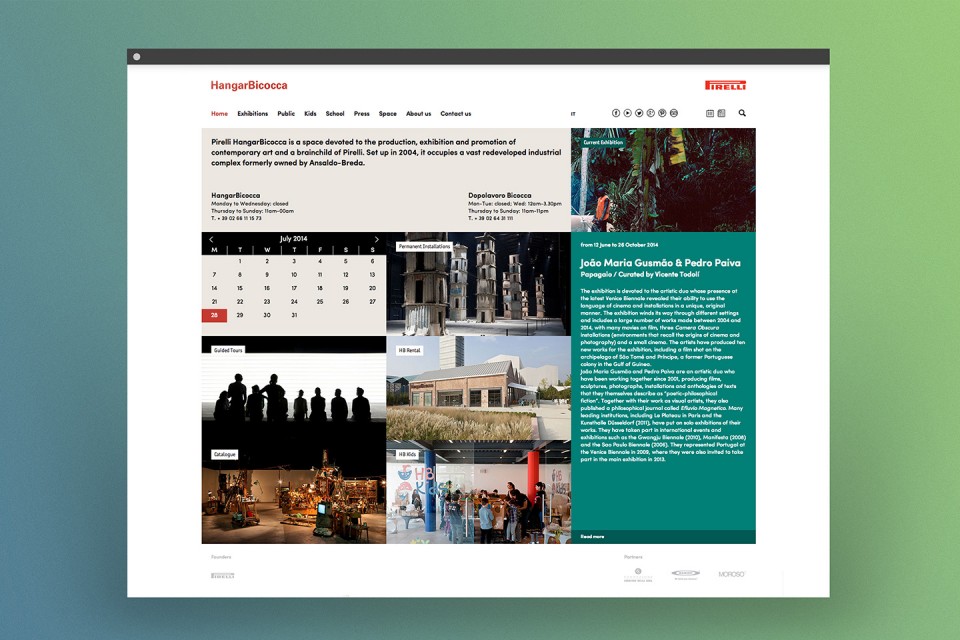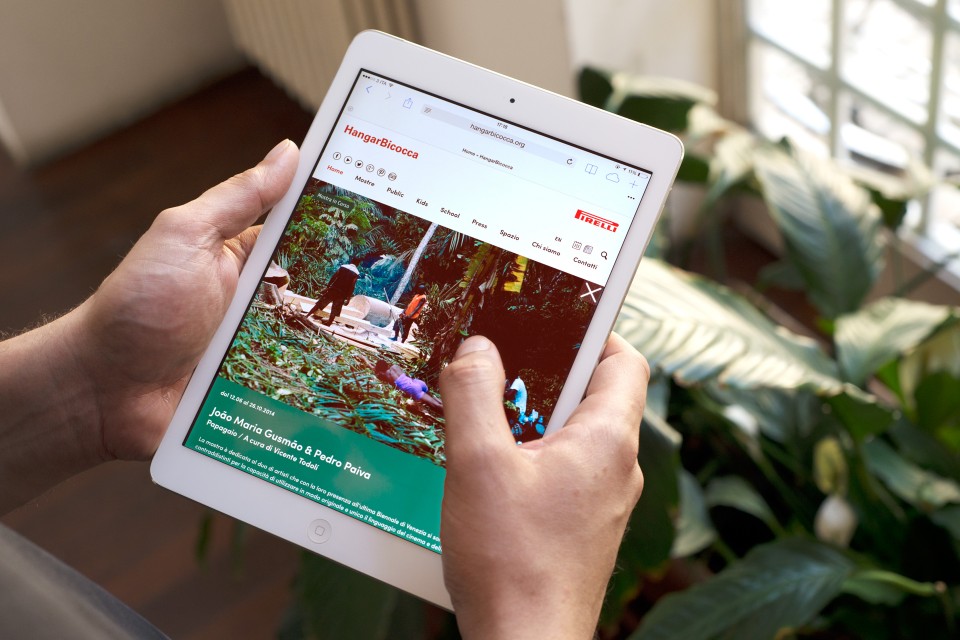 When we had to imagine the website, the challenge was to reflect on a constant renewal of the space, while at the same time create an identity that is immediately recognizable.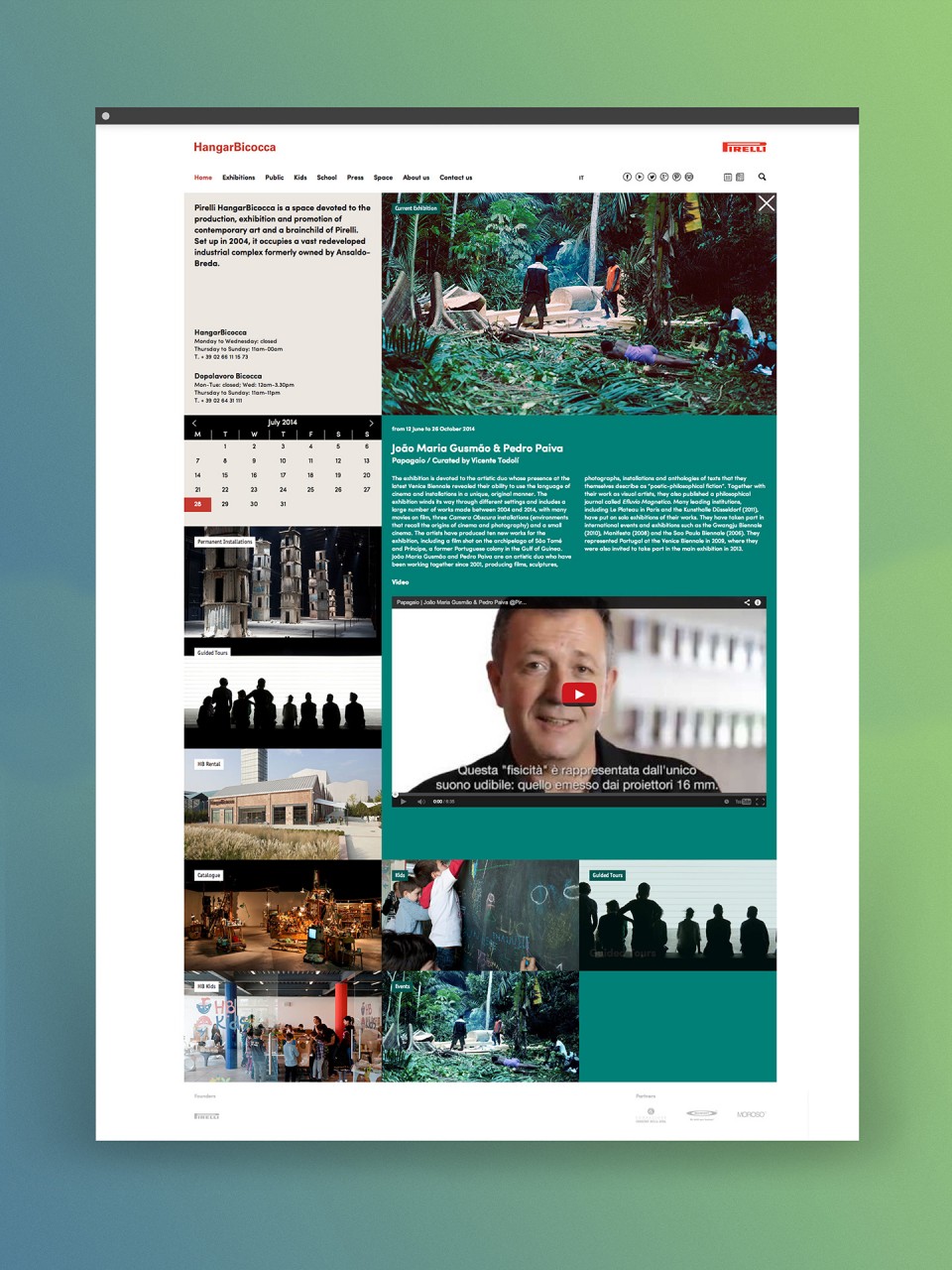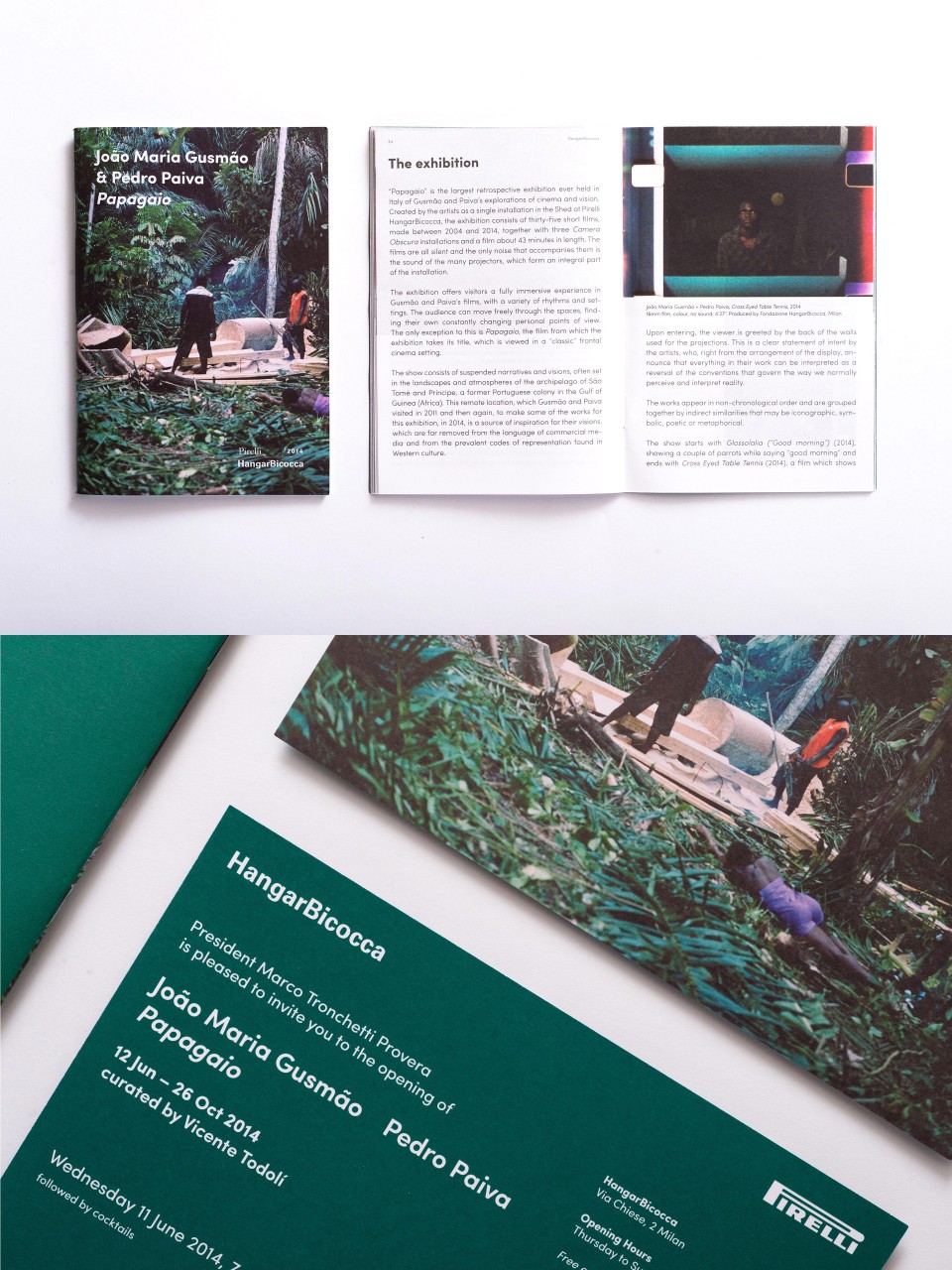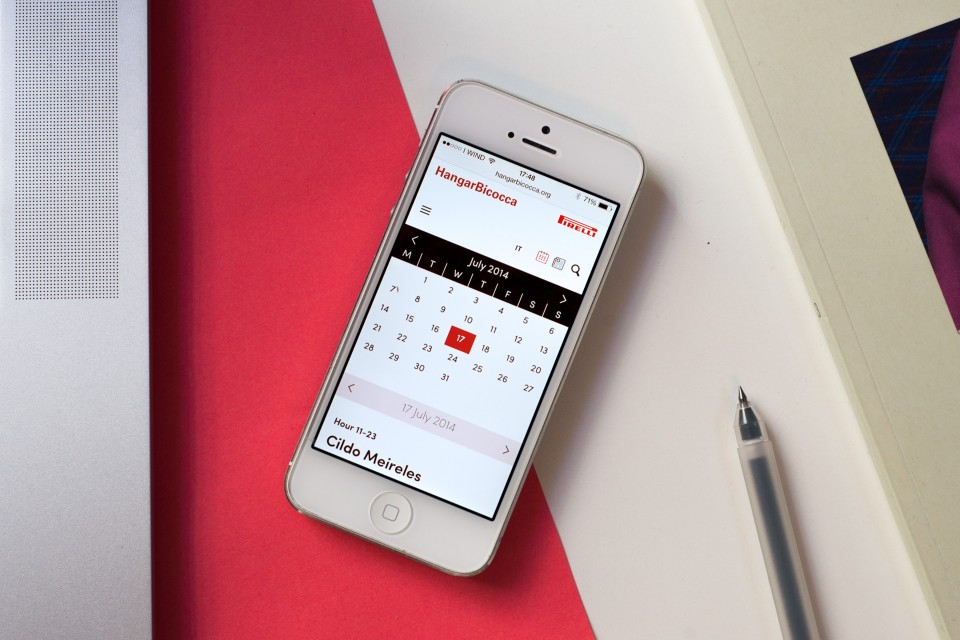 What is the ideal way to represent a space that is constantly changing? Make use of time.  Through a responsive architecture, the website uses  filters which scan the site's contents and presents the latest artist or event. At the same time, it provides a timetable of ongoing and future exhibitions, as well as an in-depth archive of past works.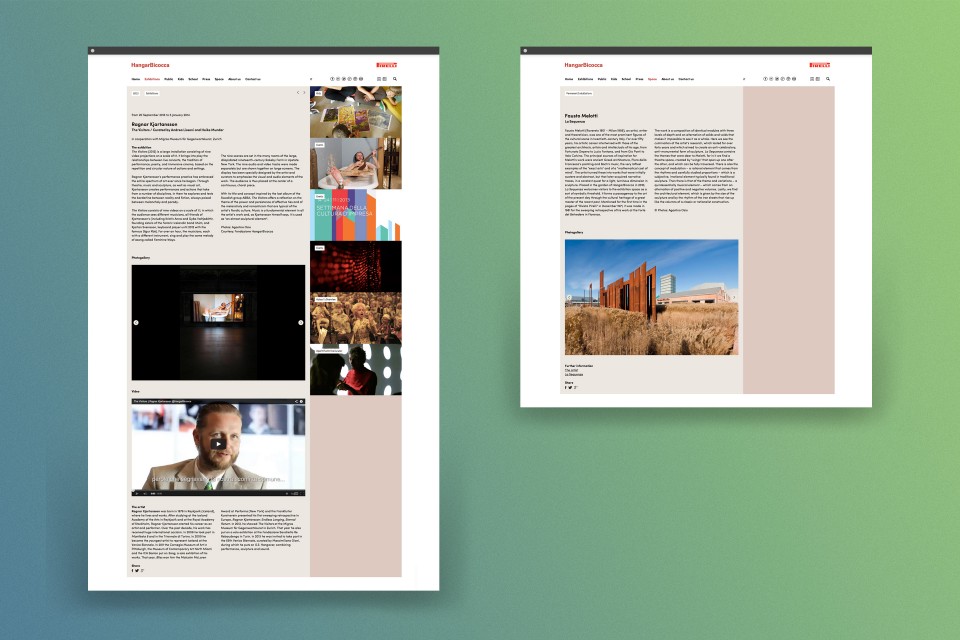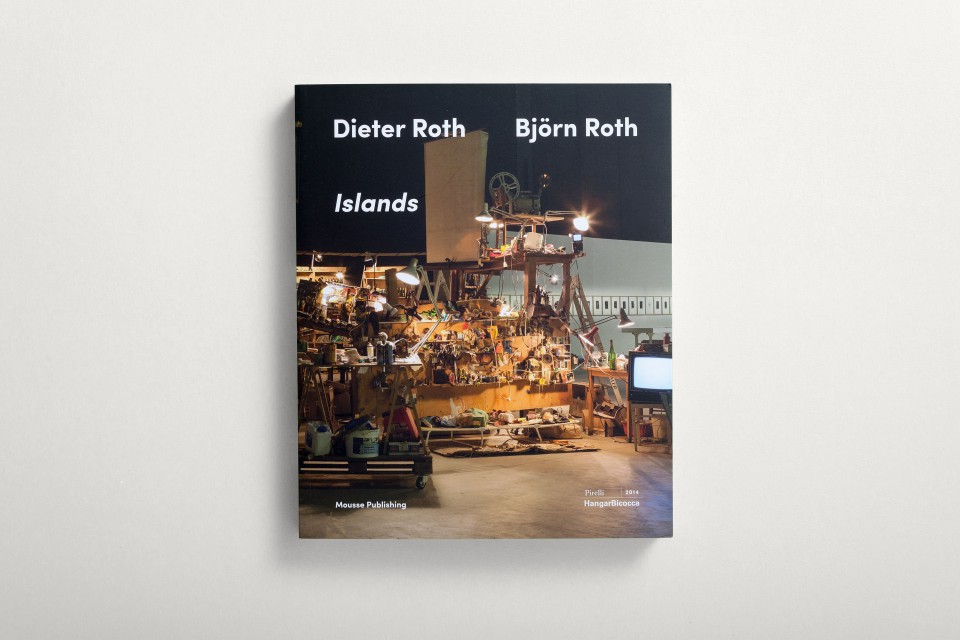 With the added advantage of interactive tools available today, the website is itself a laboratory; thus, permitting for a further evolution of the exhibition space itself. For each exhibition a new color scheme is chosen to create consistency throughout the whole communication.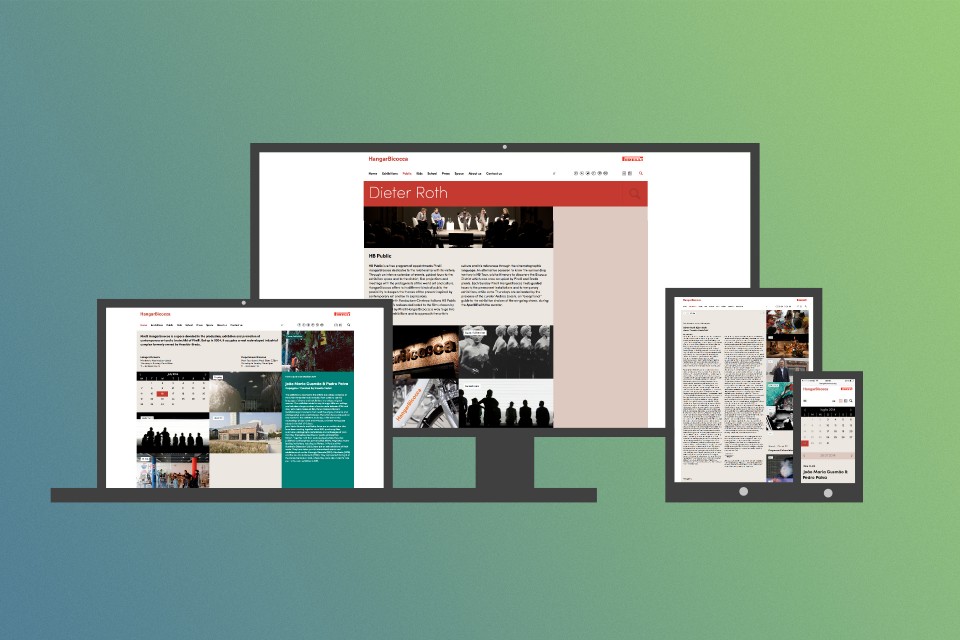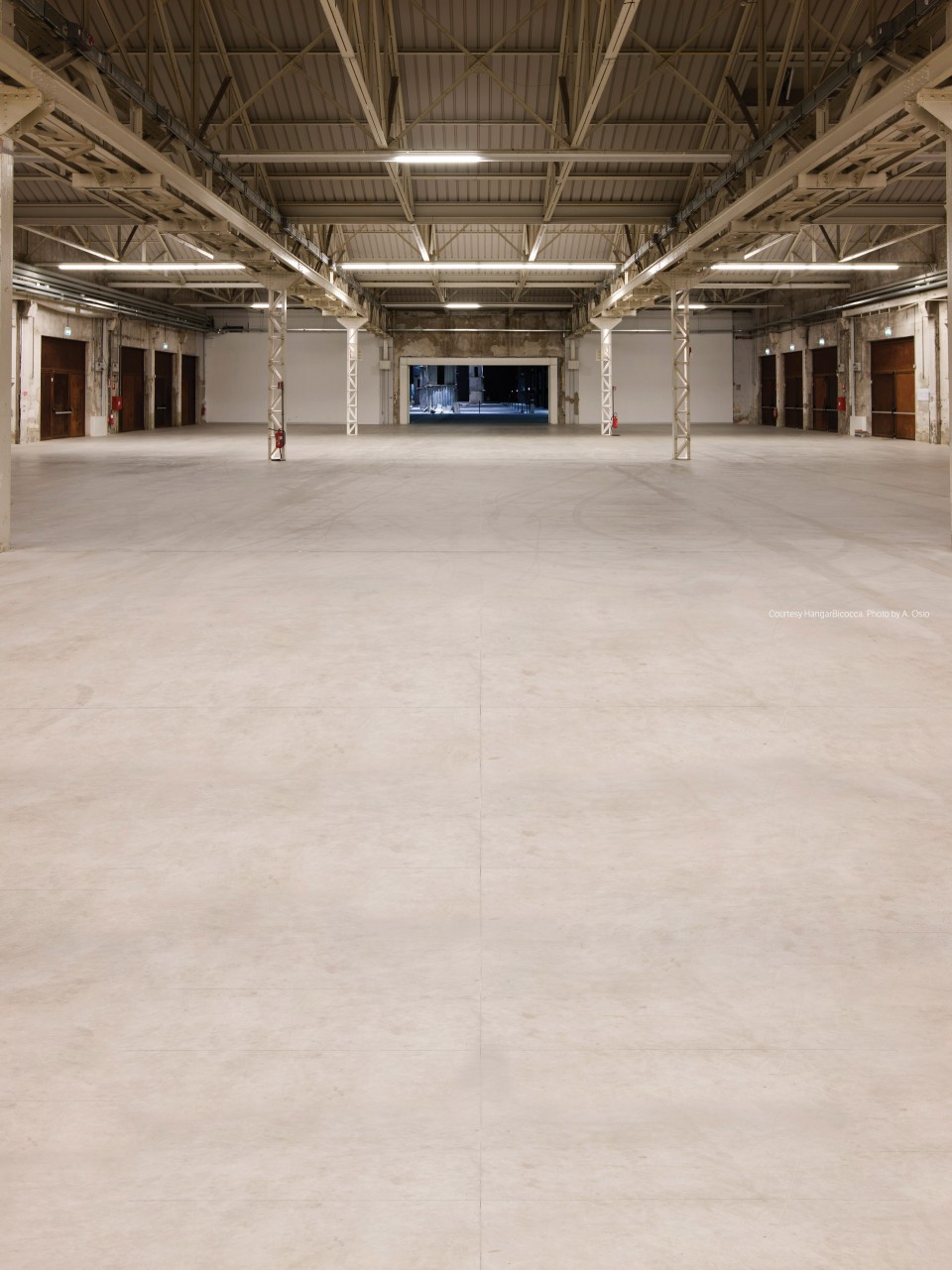 Collections
An overview of our wide fields of action
Case Studies
selected projects