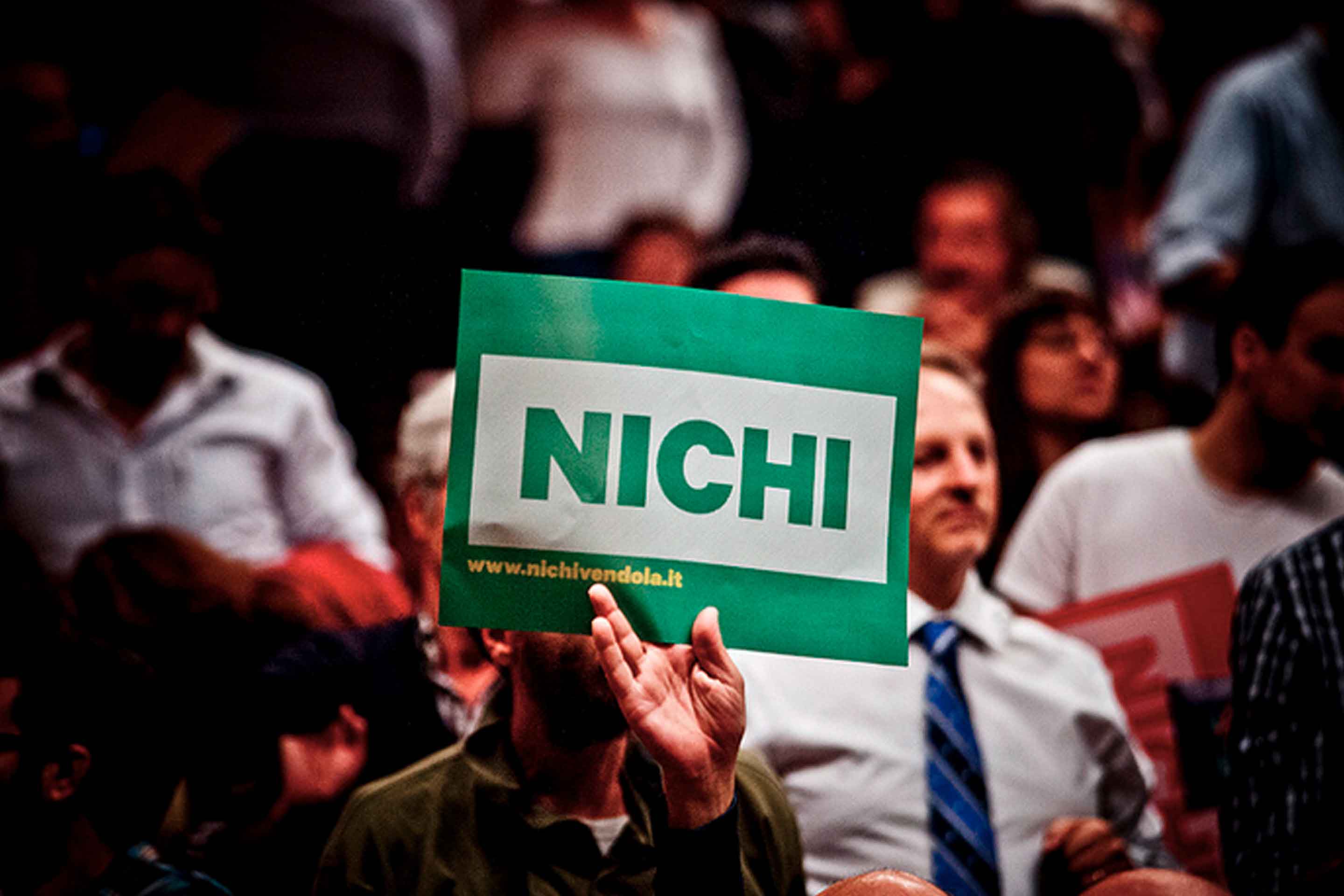 SEL ongoing political communication
We compose the political present with Sinistra Ecologia e Libertà.
Our story with SEL begins in 2012 during the center-left political primaries. In collaboration with the Puglia-based agency, Proforma, we developed the campaign "Oppure Vendola" (Otherwise Vendola) for SEL party candidate, Nichi Vendola.

From the outset, our goal was to steer SEL towards a new communication code that emphasizes intent, method and the value of contemporary political action, all while avoiding a tone expected in political discourse.

Our operations have expanded to accommodate the increasingly large and heterogeneous areas of influence that the campaign has reached. This points to the evolution of a new political code, one that infuses strength in the party leadership, while simultaneously enhancing the value of a distributed organization.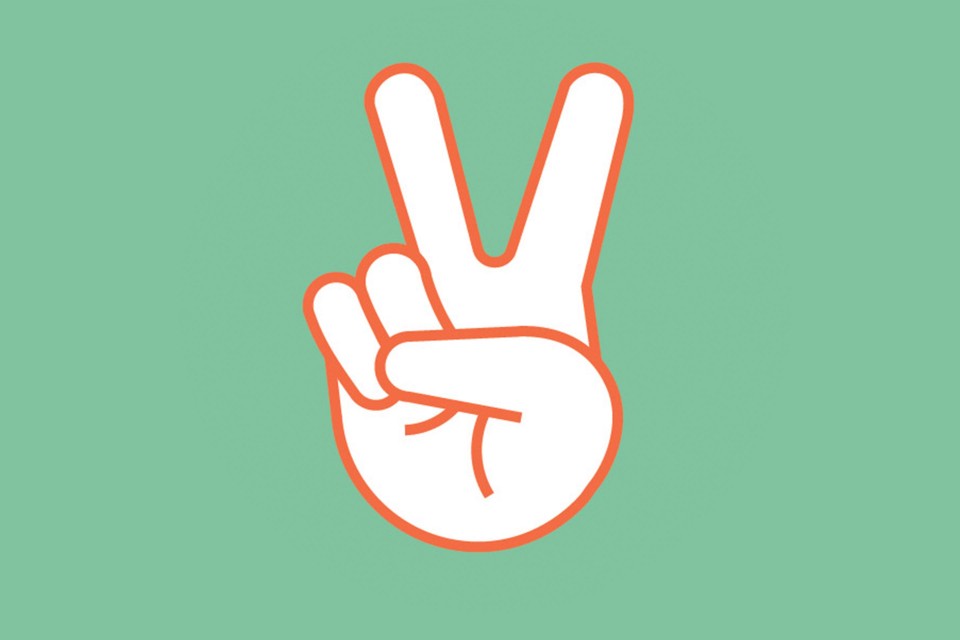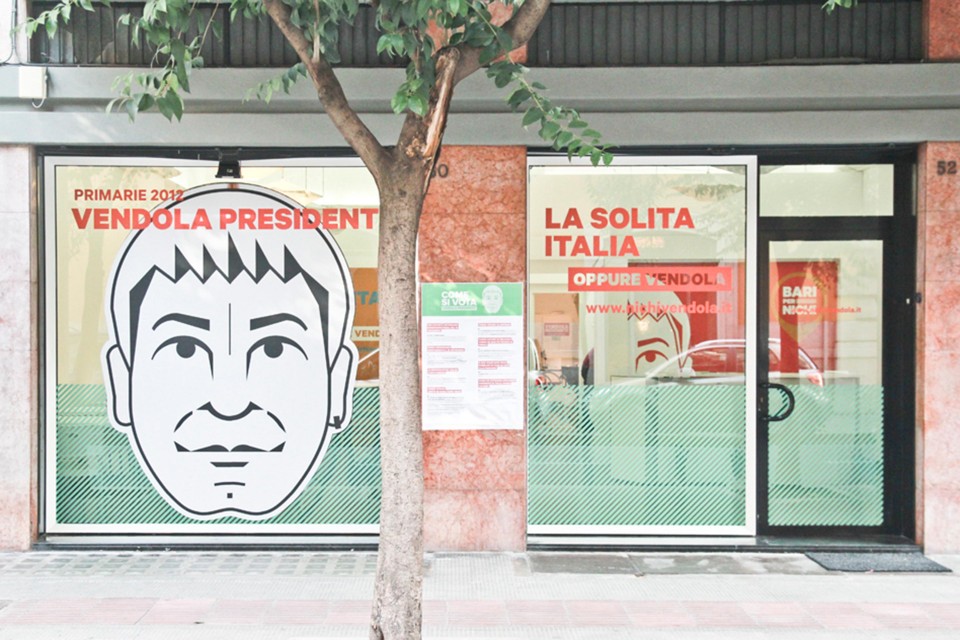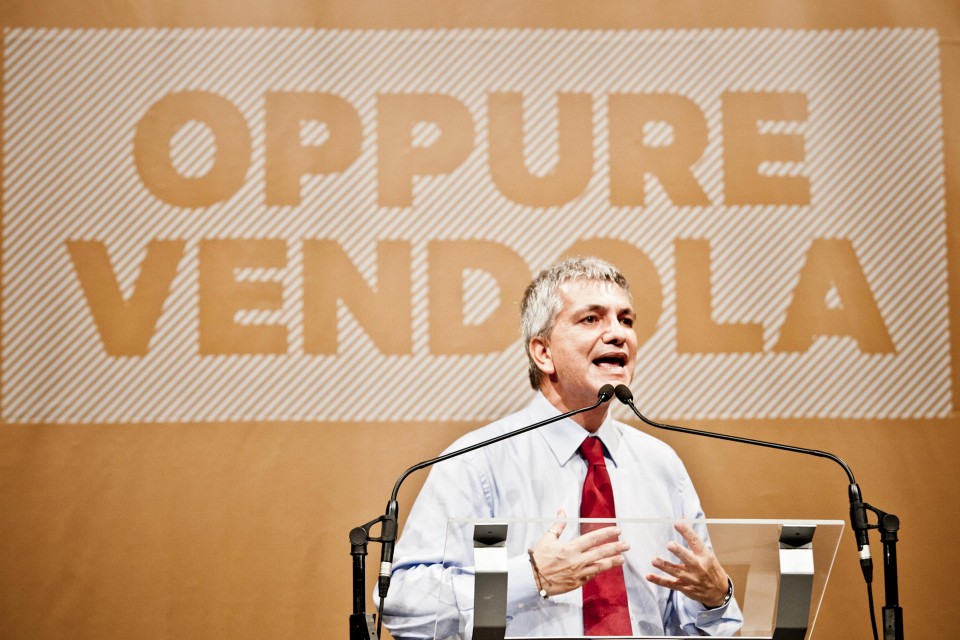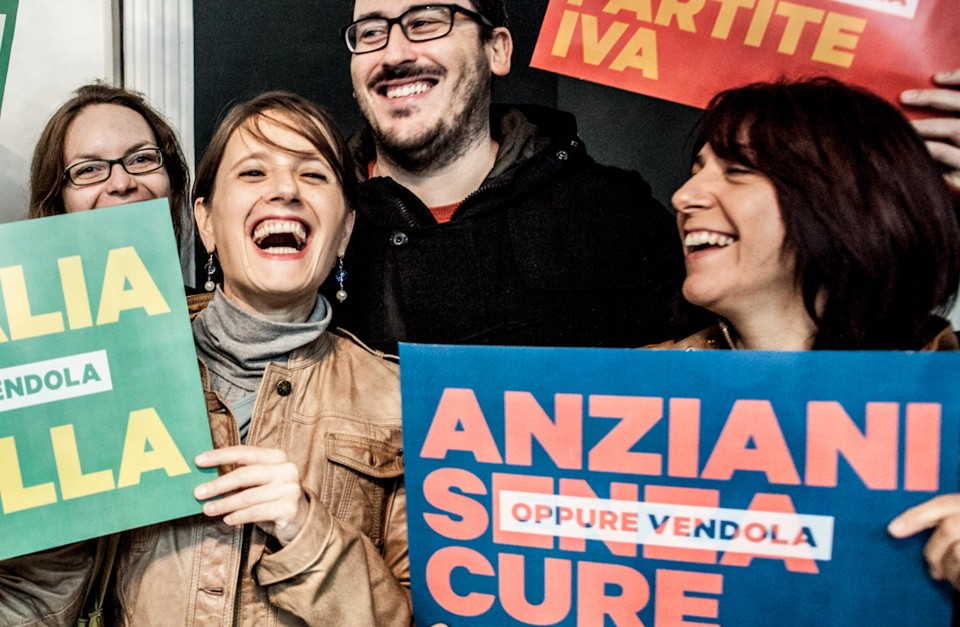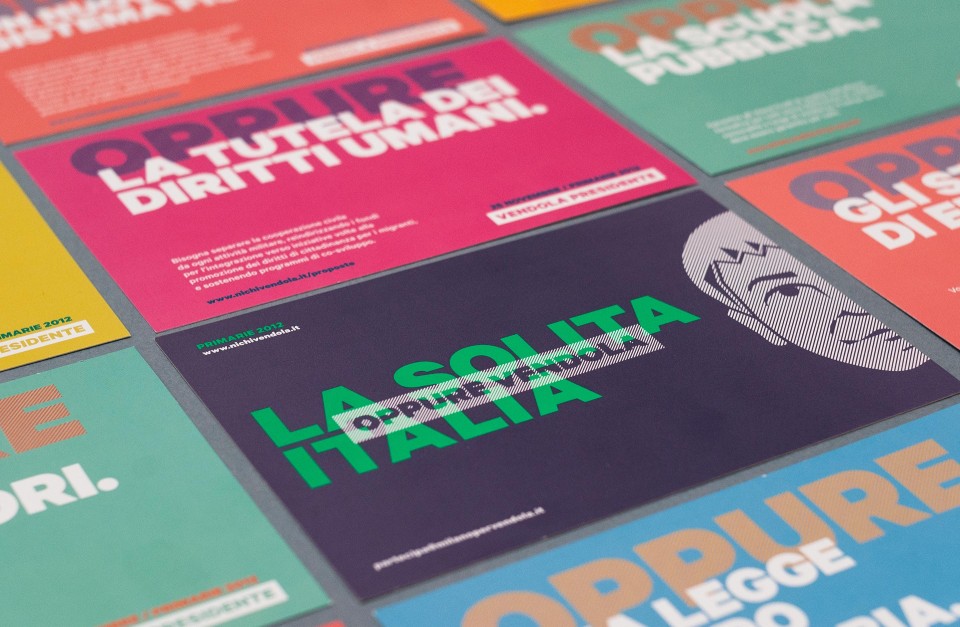 How can one ensure a united present and an accessible future to all political stakeholders—citizens, regional representatives and governing bodies alike? By managing the details of individual campaigns without losing focus on the broader scheme.

Our work introduces a durable, underlying strategy that is centered on a renewal of political language both in form and content. The campaign visuals we develop strive to avoid the rhetoric of politics, and this has resulted in substantial new initiatives for the party.

Here are a few: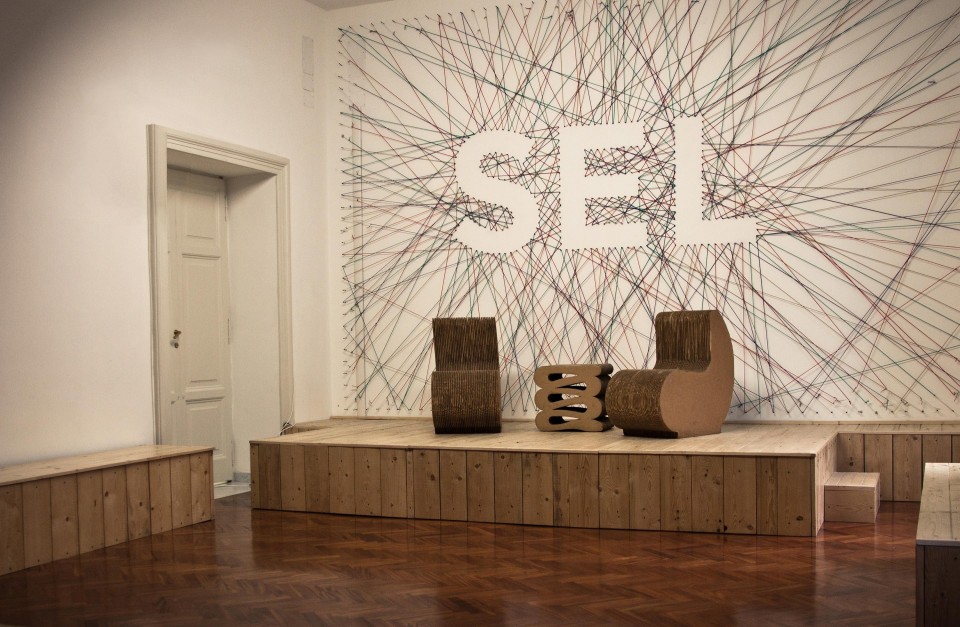 Spaces

The interior of the new party headquarters relocated to Rome in early 2014, were completely designed by Leftloft. By design, the space has little in common with the offices of a traditional political party. Reminiscent of a co-working space in which a variety of people, media and knowledge intersect, "Casa SEL" is a shared area, fluid and constantly changing, where modular furniture can be easily reorganized according to changing needs.

A talented group of artisans and designers from all over Italy helped to create an environment that promotes an agile and collaborative way of working and remains integrated and connected with the outside world.

Chairs were sourced from Pedrali and Kartell (from Bergamo and Milan, Lombardy respectively); iron and steel furniture are from Officine Tamborrino (Ostuni, Puglia); all tables were produced by Studio427 (Palermo, Sicily) in collaboration with the Swiss designer, Alfred Von Escher. Stages and benches of Agorà theatre were entirely conceived by XL Arts, a Roman wood laboratory.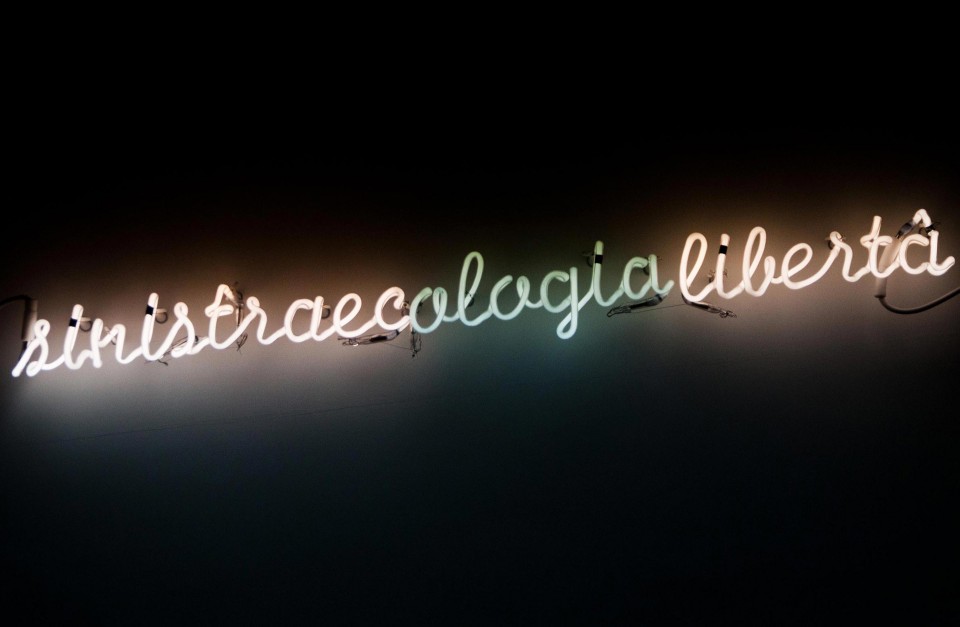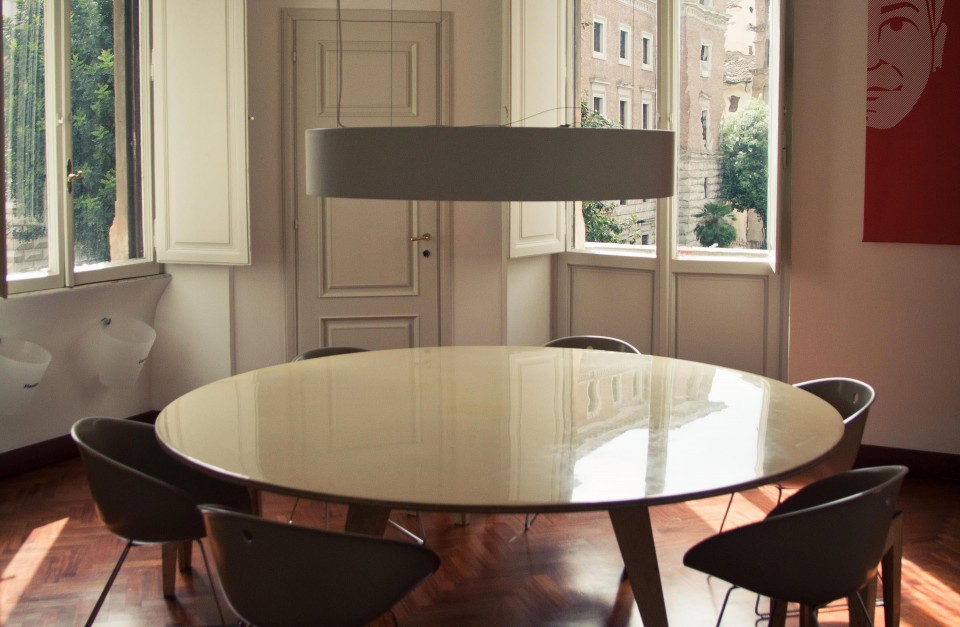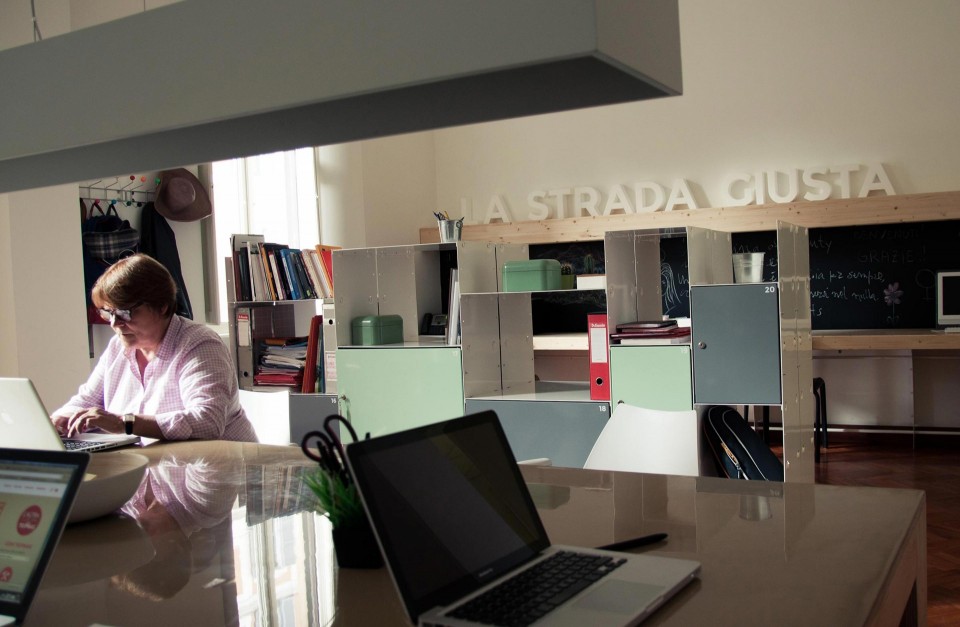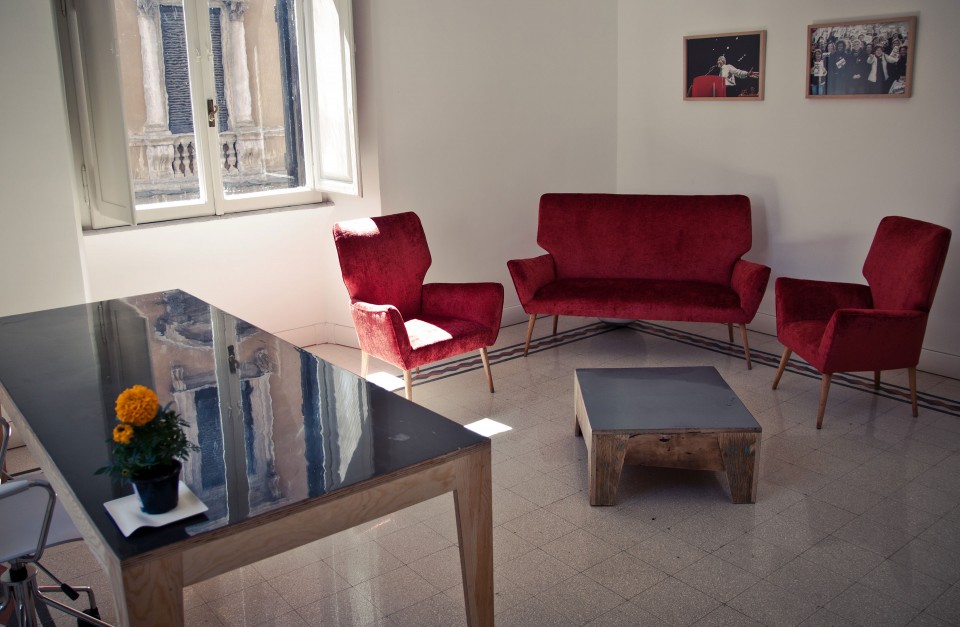 Materials

Coherence, personality and flexibility: these are the essential characteristics from which the graphic universe of a complex organ such as a political party should not distance itself. For this reason, we developed some common guidelines and support tools useful for every new communication strategy. A special area of the website is dedicated to graphic kits of various SEL campaigns, activities and events, and offers the ability to download and operate graphic designs, posters and fonts for print and web, in a completely autonomous way. Direct access to content, constant updates and user manual notes are integrated. For a political communication that is effective, intuitive and evolving.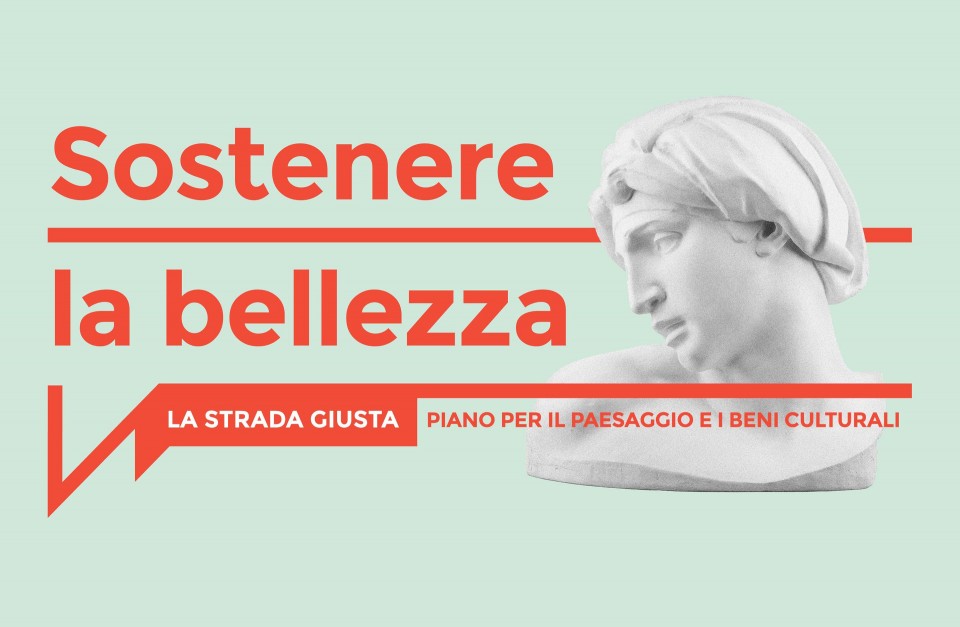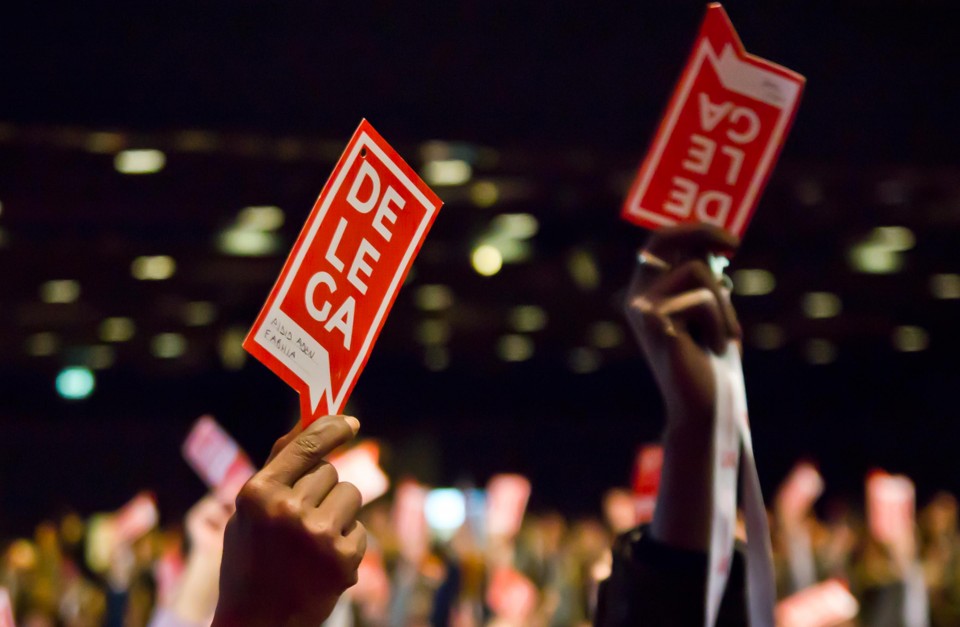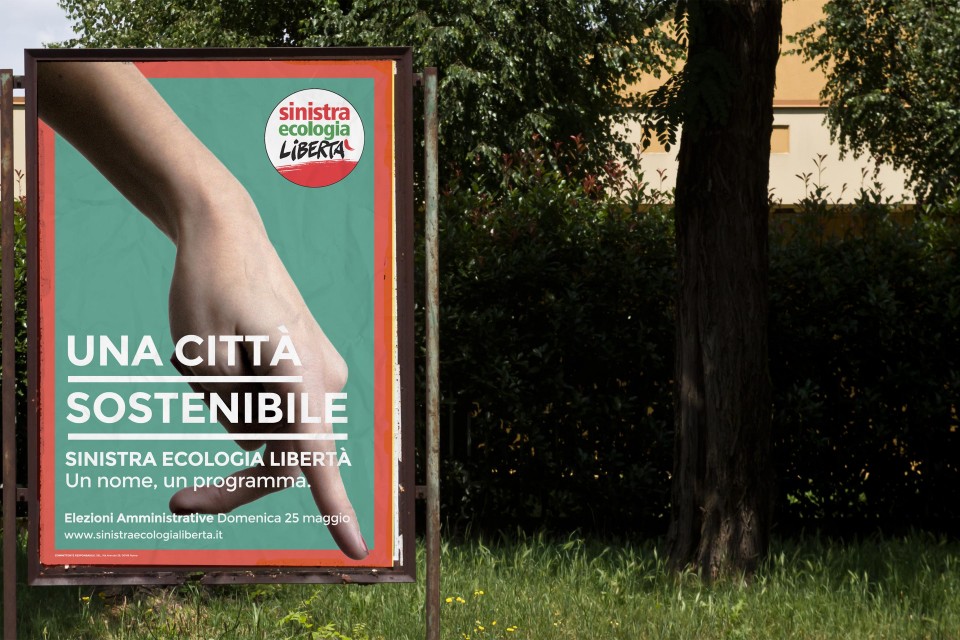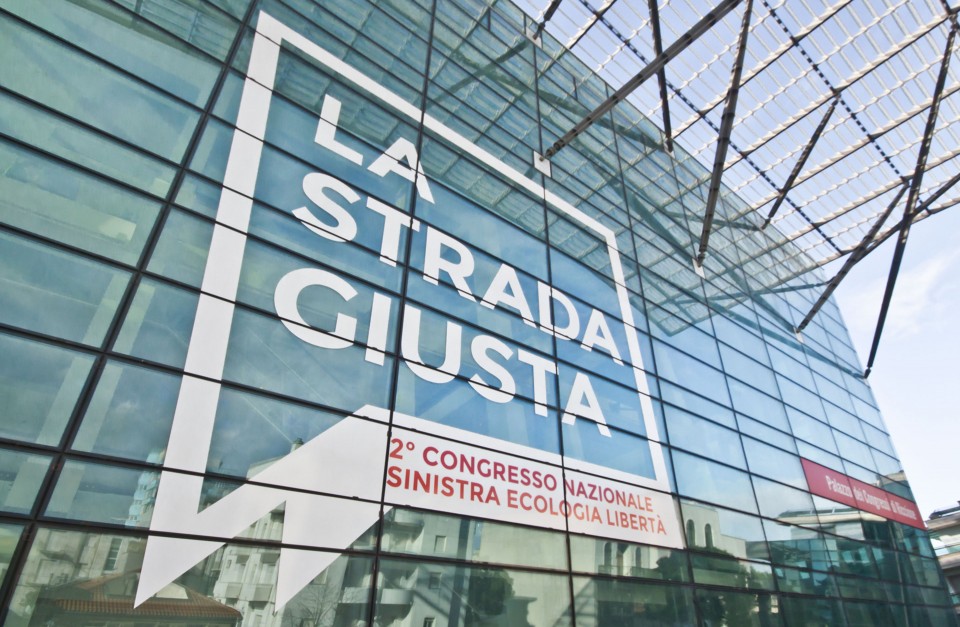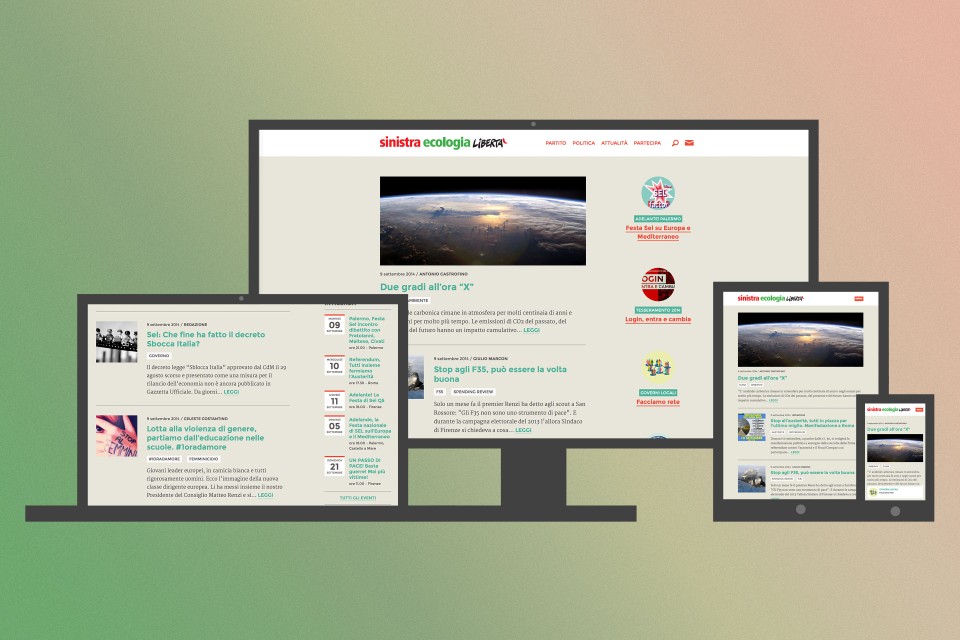 Ideas

We took care not only to manage individual events or campaigns, but to create "open" formats that could be used and implemented over time. We chose to carry out a type of communication that aims to achieve tangible results in the political processes and has, at the same time, a coherent vision and is wide-ranging; we work towards the creation of an expanded media cultural center, able to enhance the different territories, talents and horizons of our multifaceted country.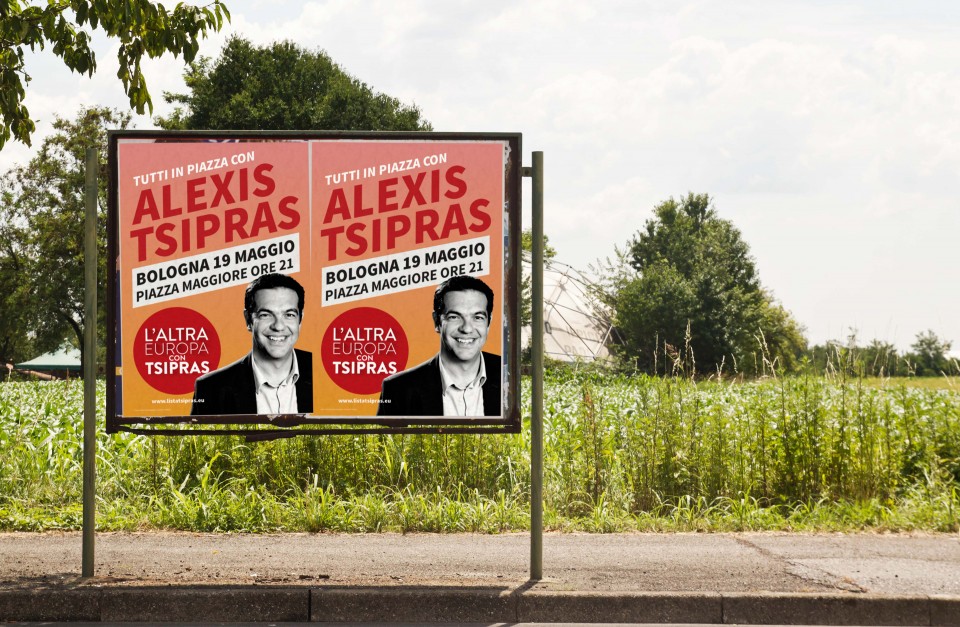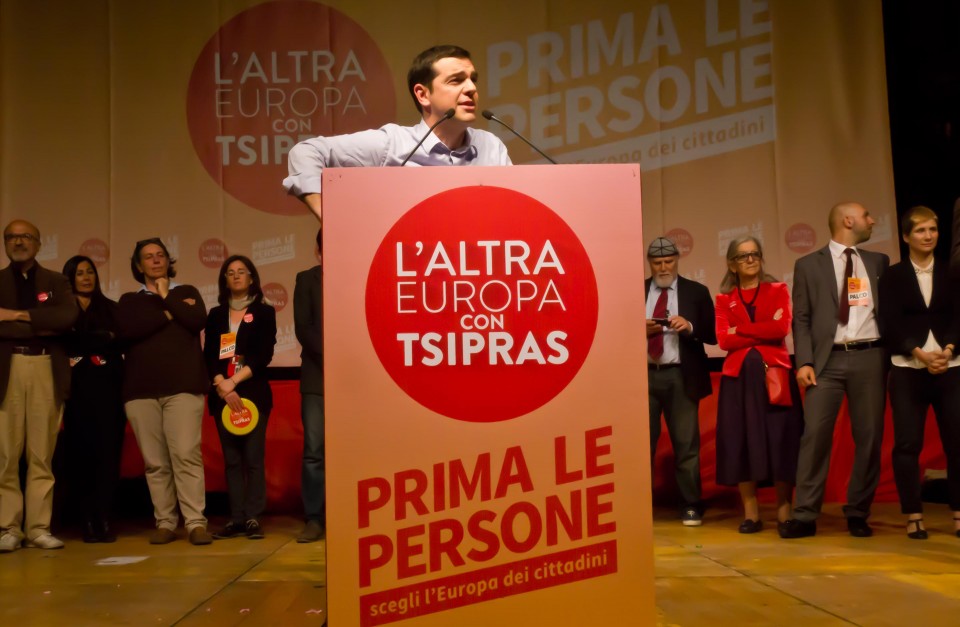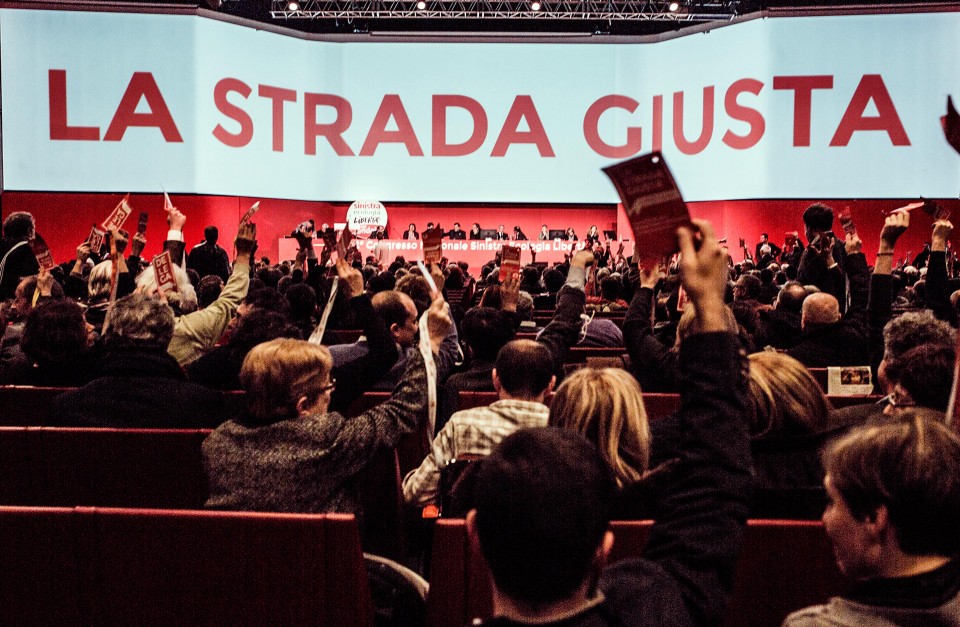 Collections
An overview of our wide fields of action
Case Studies
selected projects